Multigadget Insure
---
Web & Mobile development, Insurance
Technology: YII 2 Framework
technology used
.






A19 insurance is a forward thinking insurance company, with over 30 years experience in providing various insurance policiesto their customers. The company has several websites, of which the biggest and main one is Multigadget insure.
They help in insuring multiple gadgets all under one roof. They are one of UK's leading gadget insurance providers, delivering best and lowest monthly premium.
The benchmark of the existing website was not efficient enough to compete with their giant rivals. It was completely old-fangled, the maintenance and service costed them more than it's worth.
A19 insurance wanted their website to be completely rebuilt that provides specific functionalities such as 'quote and buy' along with full office system that includes accounting system.
An exhaustive search for the right partner, lead them ecstatically choose Askan Technologies, to design and develop a new digital platform that could respond to latest gadget insurance needs and behaviours.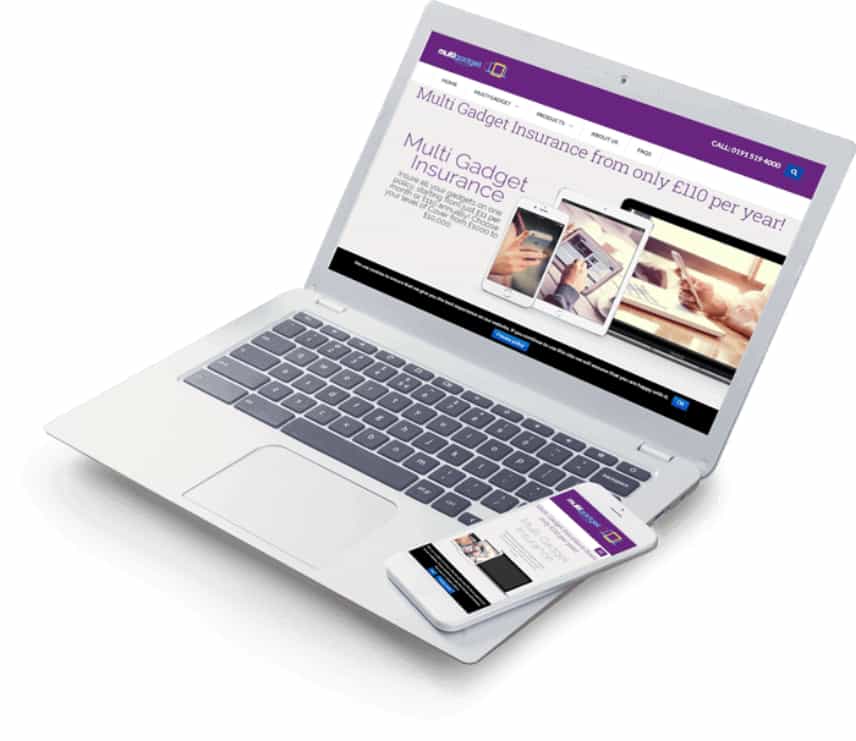 The new Multigadget Insure site makes it easy for users to find information, resulting in a significant reduction of support calls and an overall improvement in customer satisfaction.
We set out to rebuild a best performing website with cutting-edge technology that benefited admins, insurance providers and above all, the users.
We aesthetically designed Multigadget Insure and solved its user dissatisfaction problem; by improvising user-interface that inturn reduced customer support costs.
We proceeded by giving importance to an amiable and clean design that incorporates, pleasant icons, milder typography with precise and clean functionalities, that welcomes anyone in need of gadget insurance services.
Our intuitive UX design makes the site simple and easy to navigate, which also allows the administrator to display the insurance products and terms as per the growing needs.
The flexibility in our site, made them gain a huge revenue right from the day of its launch.
Here is what we aimed to deliver
---

Easy-To-Select Plans And Gadget Models

World-Class E-Commerce Design That Best Suits Multigadget Insure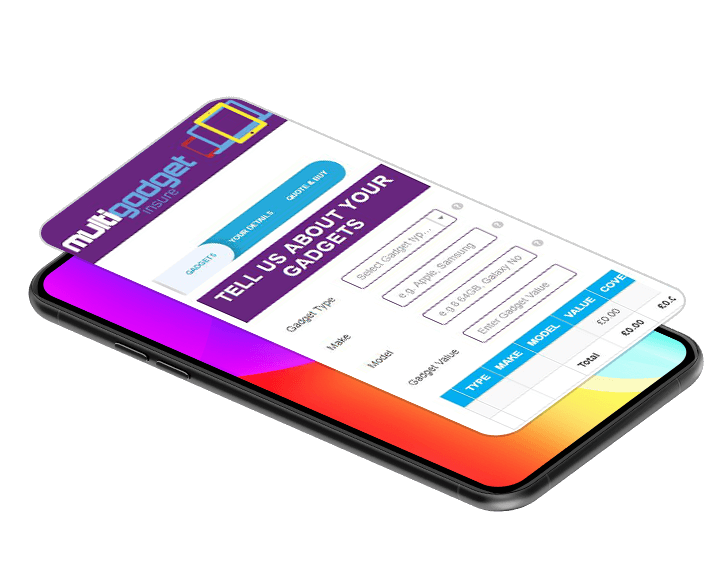 Intuitive Information Architecture Based On Different User Types.

User-Centric Navigation To The Visitor-Specific Information And Forms

Easy-To-Use Admin Portal With Staff And Admin User Types.
Our Objectives
---
Improvising Online Reach And Inturn Brand Equity.

Enhancing User Experience To Make The Site More Engaging And Aesthetic.

Improve SEO Performance

Tweak The Overall Site Architecture And Navigation To Enable Easier Browsing And A Frictionless Experience

Implement A Fully Scalable Solution Backed By YII 2 PHP Framework.

Ameliorate Business Navigation To Ensure Focus Is On Strong Call-Outs For Quotes On Family, Business, Company And Multiple Gadgets.
How Askan technologies
Evaluated Needs of Client
---
Analysis
Right from the scratch, we analyzed the ground requirements and expectations methodically.
Planning
Based on our meticulous findings, we developed a clean project plan that defined milestones, as well as deliverables accordingly.
Strategies
We derived at the right development methodology and strategies based on the nature of the project.
Documentation
We came upon an elegant project documentation and NDA process and began the project at the right time.
Some of the Key features
---
Dynamic Price

Secure records

Flexibility

Functionalities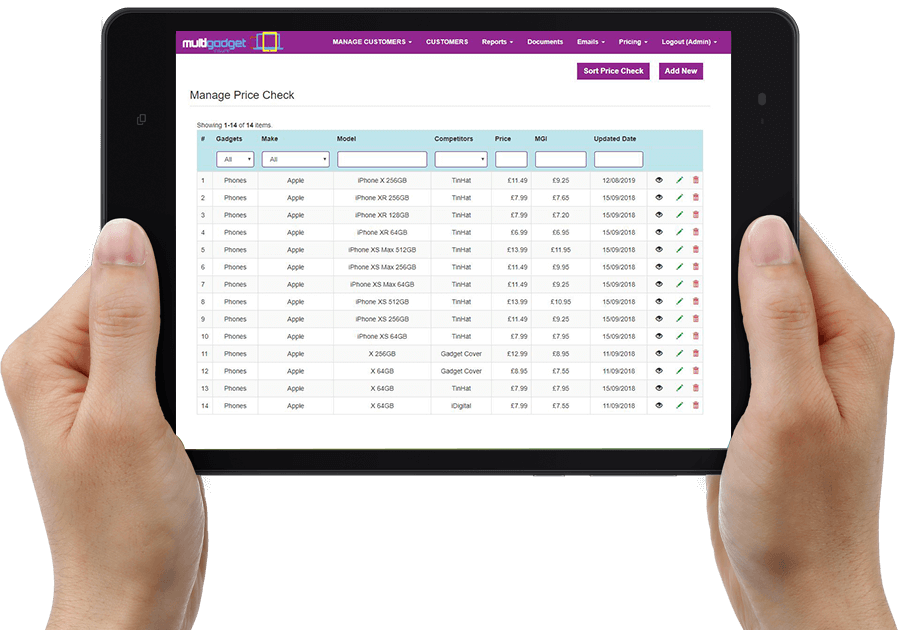 Both the insurance premium and the cover limit can be dynamically changed by the admin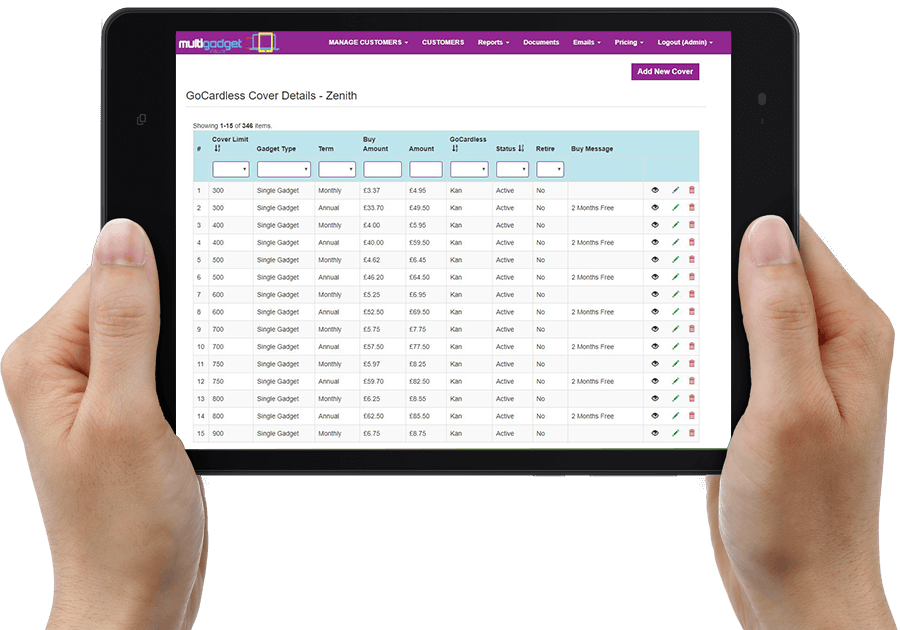 The administration portal has a track of all the records of the Customers policies, reports, etc.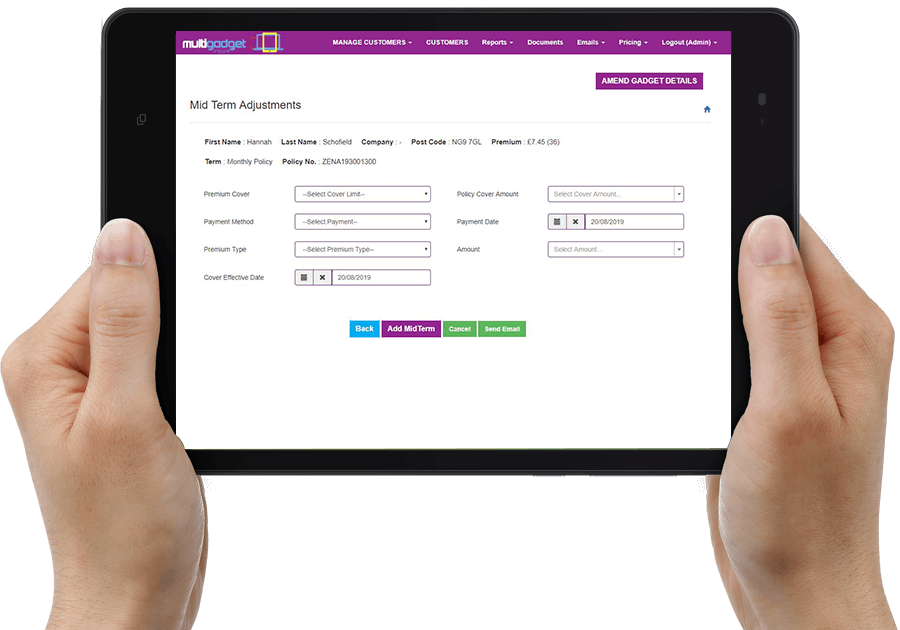 Irrespective of the payments done (Online / Direct), the Admin can alter any particulars of the customer's details.
Helps Admin to monitor every activity related to the policies of a particular customer.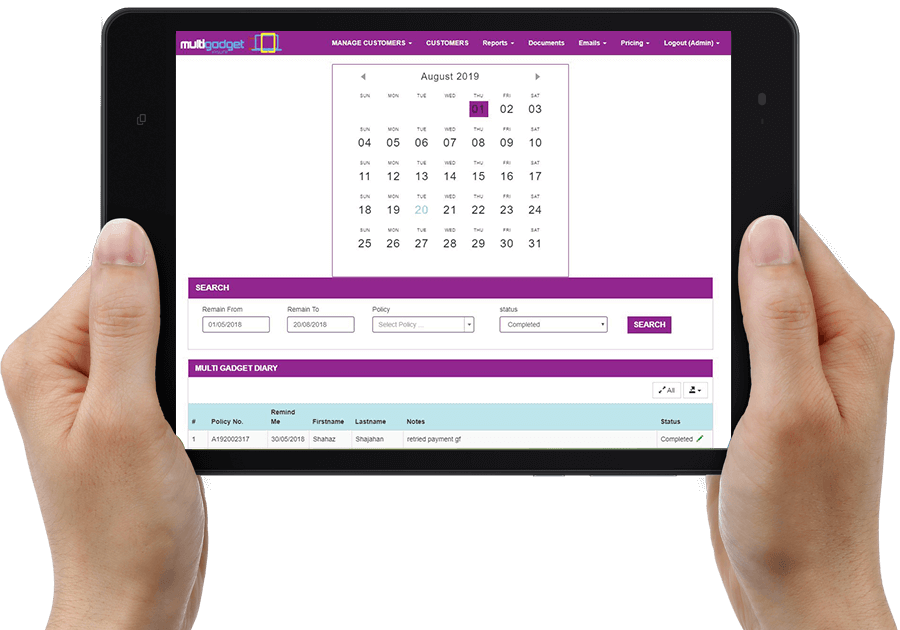 Easy search and edit option of customers/ gadget details
Creating/Managing new correspondence, notes, midterm adjustments, Renew policy, and Payment trial period.
Exporting multiple types of reports such as Policy status report, Payment trial report,overall Payments, renewals, leads, settled SAR, user log etc.
Managing / Importing customers details, documents.
Sending emails / creating email templates.
Maintaining Calender / diary that allows adding reminders and notes.
Managing / creating / sorting gadgets, pricing and auto-renewal.
Achieved Results in Business Gains
---
Not only did we solve Multigadget Insure's website problem, we also increased the revenue in an unimaginable level by reducing customer support cases. We also turned the risks and costs of a negative user experience into positive opportunities and that benefits the company.
Speed and Performance
---
The more lightweight and faster-loading your website is, the better the user experience. Since Google is all about the user experience, they are fond of this speed idea as well and reflect that in their ranking algorithm.
Lighter your website is, faster its loading speed is providing better user experience. Google is all about UX, the speed of a website reflects in their ranking algorithm. At Askan, we consciously give importance to speed and performance.
We provide our best work through meticulous collaboration with our clients. Habitually the second time around, trust and familiarity really does smooth the way to a higher level of engagement with an impeccable result.